HOME / WALKING HARNESSES / LEADS / CONTACT US / PLACE AN ORDER
Customer 'Pig-ture' Page.
Here are some of our customer photographs showing their lovely piggies wearing our harnesses and piggy coats. If you would like to add your piggies picture to this page then please get in touch.
Far left is the lovely 'Bennett' and his brother 'Elliot', and right, their beautiful younger brother 'Buddy'.
Above left is the gorgeous little Percy, then pictured right walking with his Nanna, Margaret.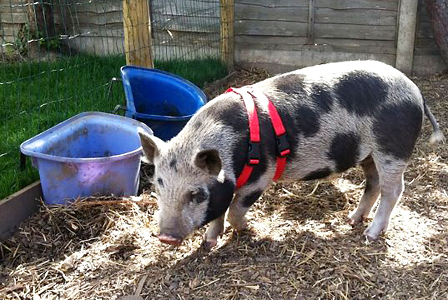 Here's the handsome Buddy pictured above, who has really grown, sporting his new 'Big Boy' harness.
This is the handsome 'Harley' showing off his red 'A' Harness and cozy 'Piggyharnesses' coat.
This stunning little girl is Teemo modelling her new blue harness,
I think you'll all agree she looks gorgeous.

Buddy, Bennett and Elliot growing up fast and out enjoying a walk.

This two little beauties are Pepper and George getting used to their first baby harnesses.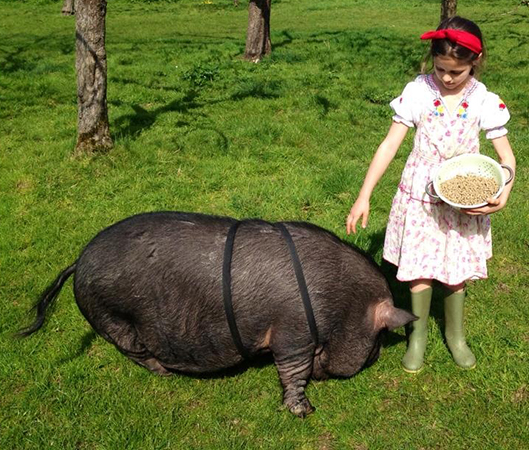 This is the shy and very loveable Dinky with her big sister enjoying their day in the orchard.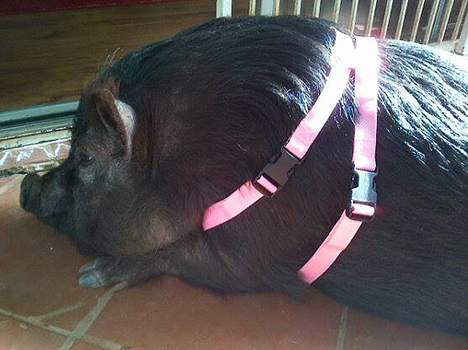 And doesn't Chloe from S. Africa look stunning in her pink harness.
Copyright©Piggyharnesses.co.uk 2011-2015